We're still 17 days away from the media being able to watch the first full Notre Dame practice of spring football. This is a cruel time of limited media insights, short highlight videos, and monotonous player interviews. We want to see the pigskin thrown around and linebackers making tackles!
Below is some random thoughts on the early depth chart...
Even with the quarterback competition quietly stewing things have been awfully calm in the offensive backfield. The pecking orders at signal-caller and running back are all set and should remain that way into fall camp.
Wide receiver has some twists and turns so far. Robinson is currently out with a concussion which caused some shifting on the top unit on Wednesday. Hunter moved outside, Holmes got 1st-team reps, and walk-on Chris Finke is the beneficiary of some 2nd-team reps in the slot. Also of note, Finke has been the main punt returner in the absence of C.J. Sanders.
Things are starting to come into focus on the offensive line. Per Kelly's comments today the left side of the line plus center look solidified. Hat tip to Mustipher who appears to have already won the center job. The right side is now down to McGovern, Bars, Hoge, and Bivin. On Wednesday with McGovern out due to a concussion we saw Hoge slide up into the starting right guard spot. Per the Vegas odds (made up by me just now) the smart money is on a McGlinchey--Nelson--Mustipher--Hoge--Bars starting lineup. I also think a scenario where McGovern starts out the season but is eventually overtaken by Hoge is another possibility. Hoge is starting games in 2016.
The question at corner has now become does Crawford play his way into a regular starting role on the outside? His PPP (Praise Per Practice, I just made up that term) has been through the roof going back to last August and it's probably a balance between how much Watkins is developing and other choices able to play nickel.
The depth chart has now been thinned out at safety with the loss of Mykelti Williams who is no longer with the team. Last week Williams looked to be 3rd or 4th on the depth chart at strong safety. Whether that was because he was transferring or a true look at his progress remains to be seen.
As noted in today's practice report, Devin Studstill is currently taking the 1st-team reps at free safety. If he's able to actually hold on to that spot through the summer and into the season it will be one of the more shocking depth chart story lines at Notre Dame in recent memory.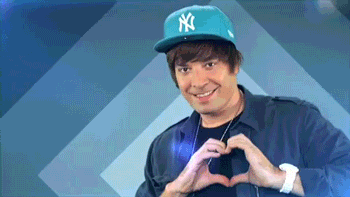 Irish Staff to Devin Studstill
Or maybe it's not that shocking. Well, okay yes it is because it took Studstill like two practices to ascend to this role. It's pretty clear that the Irish staff really, really, really loves Studstill's instincts at safety. Gut check time for Max Redfield.
There aren't enough  bodies at linebacker to get a good picture of anything. The only story line to follow is if Barajas will make a jump this spring as it looks like he's the 4th option for the scholarship members. Things appear to be going swimmingly so far with Morgan and Bilal which is potentially huge news for the defense.
It'll take a full practice to fully flesh out the pecking order on the defensive line. Today's big news was moving Jay Hayes to defensive end. It's a bit of a curious move because Rochell isn't expected to come off the field all that often. However, it could simply be Hayes fits better on the edge and there needs to be a more concrete plan for when Rochell graduates. Also, there might be a plan in place where Rochell could play inside occasionally (maybe pass rushing downs) which could open up more snaps on the edge. Or, we could see Bonner move inside to 3-tech.