We're currently going through some pretty massive changes to the college athletics landscape but today's concerns and issues aren't new.
Over a hundred years ago President Teddy Roosevelt got involved with the dangerous game of football (kids were quite literally dying on the field in the early excruciating rugby-style form of the game) which quickly led to the formation of the now-despised NCAA. For the next few decades the NCAA mainly focused on bringing about coherent (and safer) rules to collegiate games and forming championship contests for some sports.
By the late 1930's--as college football began to grow into Big Business--the talk of serious reforms focusing on student athletes, scholarships, and eligibility were beginning to gain steam. In 1939 the NCAA basically decreed, "student-athletes were amateurs, financial awards should be needs based only" and planned on finding a way to enforce that rule. Then World War II happened.
Two quick points...
1) Athletic scholarships did not exist as we know them today
Hundreds of college football players still went to college without paying for their tuition, of course, but there were minimal guidelines from the NCAA and rules on 'scholarships' were mostly defined by each individual school. The exception to this came in 1935 when the SEC became the first conference to award athletic scholarships causing an outrage to sensibilities of plenty of folks. Giving football players jobs (typically no-show work, especially for the premier athletes) that paid for their tuition and were usually funded by wealthy alumni was somehow seen as more ethical and moral than the college itself providing an athletic scholarship.
2) With no strict guidelines on scholarships schools could theoretically offer financial assistance to unlimited players
Keep this in mind when we get to the wonderfully wacky post WWII era. However, Notre Dame being Notre Dame at this point already had a history of monitoring and limiting aid-for-work scholarships to football players that stretched back to the early 1930's. That's also another important footnote to this story.
Now let's talk about Frank Leahy. Here's about as concise of a biography as I can write:
Born in Nebraska and grew up in South Dakota. Entered Notre Dame in 1927 playing on the last three Knute Rockne teams. Hurts his knee in 1930, turns into a student coach of tackles his last year. Coaches O-line at Georgetown in 1931 & the same spot at Michigan State in 1932. Joined fellow ND alum and Four Horseman Jim Crowley to Fordham as line coach in 1933. Stayed there for 6 years coaching the famous "Seven Blocks of Granite" featuring one Mr. Vince Lombardi on teams in '36-'37 that would go 12-1-3. Took the head coaching position at Boston College for 2 years going 20-2, including an undefeated 1940 campaign capped by a Sugar Bowl win over Tennessee. Hired by Notre Dame for 1941 and would go 24-3-3 in his first 3 years and winning the 1943 National Championship before World War II truly interrupted the whole college football world.
That five year stretch prior to WWII would have been a Hall of Fame career but Leahy was just getting started.
The funny thing is your typical Leahy short biography merely states that he left Notre Dame to become a lieutenant in the Navy for the last two years of World War II and returned to South Bend in 1946. Now, if you're able to grasp the idea of the country's hottest coaching mind up and leaving--even during such an enormous national struggle--that's fine. Knowing what we know now about Leahy (he was obsessively driven by the game) it couldn't have been easy.
The best part isn't that Leahy left to join the Navy, it's that he left to become.........supervisor of athletic activities for submarines. Okay, that's not to say Leahy didn't do anything honorable in fighting during WWII but he spent a lot of time during the struggle recruiting football players to come to Notre Dame.
We'll get to that part shortly.
First, let's jump back to 1943 for a second. It turns out, Leahy leaving school might have been for the best. Schools all across the country were hemorrhaging talent to the war effort (like star Irish quarterback Angelo Bertelli who left for the Marines in the middle of the '43 season but still won the Heisman) and in hindsight not many programs were going to be able to compete against schools like West Point, the USNA, and the assorted military training schools that popped up all over the country.
Two major issues on this:
1) Freshmen became (briefly) eligible beginning in 1943
This wasn't a huge issue at the time as it was a move that had to be made so that teams all across the country could literally still field teams and compete while the older upperclassmen were being sent off to war--although some schools shut down their programs during this period. The freshman rule would last through 1946 when it went back to the old way again until 1972.
2) Eligibility got real murky at these military schools
By murky I basically mean it didn't count. The whole 4 years of eligibility thing (well 3, normally with the ban on freshmen) went out the window. These military training schools--like the Great Lakes Naval Training Center for example--were taking current college football players, former players, guys who had played or were playing professionally, and regular old joe's to create these Frankenstein super teams.
***It should be noted that Notre Dame football also benefited in some ways from the War. Although 9 of 11 starters were lost from 1942 to 1943 due to graduation or military service, the Navy opened up a V-12 program on campus which brought over 1,800 trainees to South Bend--some of whom played key roles on the football team.
That Great Lakes Navy team was the final Fighting Irish game of the '43 season and the last before Leahy left for the Pacific theater. It featured running back Steve Lach ('41 Duke All-American & current NFL standout with the Chicago Cardinals), running back Steve Juzwik ('41 Notre Dame grad & current member of the Washington Redskins), offensive lineman Russ Letlow (30 year-old Green Bay Packer), offensive lineman Libero Bertagnolli (29 year-old Chicago Cardinal), plus a phenom little fire ball runner Emil Sitko who played on the 1942 Notre Dame freshman squad.
The game was played in front of 23,000 sailors on the Great Lakes campus in the freezing rain. Notre Dame led 14-12 with 1:06 left in the fourth quarter. GLN scored on a miraculous Hail Mary to win 19-14. Sitko scored Great Lakes first touchdown and also picked off Irish quarterback Johnny Lujack on Notre Dame's own desperate heave to end the game.
After the contest Sitko talked with Leahy with the coach saying he wasn't doing too well since his team lost. "So did mine," Sitko replied.
Guess what Sitko was going to do after the War?
~~~
The time period immediately after WWII has been described as a Wild West era of college football. The GI Bill made it easier than ever for people to attend college, transfer rules were virtually unrestricted, and of course the country had all these grizzled war veterans coming back from war and looking to play football. Even better, schools began to aggressively recruit like never before.
The most infamous of such incidents was of Shorty McWilliams, a running back who finished 10th in the Heisman voting of 1944 at Miss State before moving to West Point and finishing 8th in the Heisman voting for 1945. After the war McWilliams wanted to transfer back to Starkville but the Army leaders were like...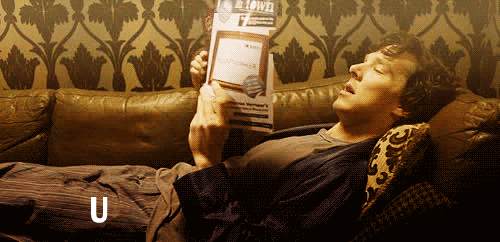 The Army got wind of their star player being coaxed financially and tried to play hard ball and block the transfer.
So what did McWilliams do? His former Mississippi State coaches protested loudly in the media before the Army finally relented to his release. McWilliams was *rumored* to have received $15,000 in cash, a new car, a job paying $300 per month, plus an additional $300 per month just for good measure.
It was like Cam Newton before Cam Newton. Except it paid off (hey-o!) for Mississippi State back then.
McWilliams would go on to play 3 more seasons with the Bulldogs and was an All-SEC selection for all 4 years total with Mississippi State.
Oklahoma University famously paid for 7 transfers from Tulsa, enacting a policy of aggressive recruiting that would build a dynasty in the next decade.
You can imagine how this ruffled the feathers of the NCAA, the Ivy League, and especially that special set of prickly hypocrites known collectively as the Big Ten.
The actions and whining of the Big Ten during this era--actions not entirely unfamiliar to modern ears--was to protest the recruiting, scholarships, and rise of television broadcasts in the name of saving amateur athletics and ethics. They even stomped their feet and threatened to break away from the NCAA. This led, a few years down the road, to the formation of the "Sanity Code" whose principles...
...concerned adherence to the definition of amateurism, holding student-athletes to the same sound academic standards as the student body, awarding financial aid without consideration for athletics ability and a policy of recruiting that basically prohibited a coach or anyone representing a member school from recruiting any prospective student-athlete with the offer of financial aid or equivalent inducement.
Immediately, the SEC and Notre Dame--citing the Big Ten's hypocrisy--knew this was a load of crap. Still, the NCAA formed a compliance committee to review cases and move forward with punishments. This effort would eventually fall apart as the committee's only form of punishment was termination from the NCAA and after a while it became clear that they'd never get the two-thirds vote required to do so on any cases. This led to the official sanctioning of full athletic scholarships by the NCAA in the 50's which also included the re-formation of the infractions committee into the form we still see (barely) breathing today.
~~~
Illinois wasn't particularly good at football before and during the second World War. From 1935 to 1945 the Illini went 35-53-6. However, the school staved off potential transfers to its best players and welcomed back a bunch of war veterans, including some transfers of their own through the, ahem, black market. The result was that Illinois was the '46 pre-season favorite to win the conference.
Offensive guard Alex Agase returned to Illinois after 3 years fighting the War and would earn All-American honors. Running back Art Dufelmeier left Champaign in '43 and lasted 11 months in a German POW camp before returning to Illinois as team captain. Perry Moss was a tailback at Tulsa in 1944 before joining the Air Force--he'd transfer to Illinois for 1946 to play quarterback but was suspended for the season opener while under investigation by the Big Ten over his lack of time spent on campus.
Buddy Young was particularly notable from the '46 Illinois team. He stood 5'4" and tied Red Grange's team record for rushing touchdowns as a freshman in 1944. He won the National Championship in the 100 and 200-yard dash. He tied the world record in the 45 and 60-yard dash. For 1945, Young played football for the Naval Training team in Fleet City, California and after the War was among the most prized possessions in the country with as many as 25 schools inquiring about his transfer.
Young went back to Illinois, for a rumored amount of several thousands of dollars. He'd go on to play 10 years of professional football, was the first Baltimore Colt to have his number retired, became the first black man hired as an executive in the NFL, and when he died from a car crash in 1966 was the NFL Director of Player Relations.
As exciting as this Illinois team was shaping up to be, even after easily defeating Pittsburgh 33-7 on the road to open the season, they were heavy underdogs against Notre Dame in week two.
~~~
I made fun of Leahy recruiting while away during the war effort but there is some hyperbole involved on that front as he basically limited himself to acquiring two key players for 1946. There isn't much hyperbole involved when people discuss the 1946 Irish recruiting class as one of the best in college football history.
When Notre Dame prepared for the season over 150 players took the field for tryouts. That number wasn't abnormal for the era but the amount of talent certainly was, even for Irish standards. History has passed down to us that Leahy suggested at least one player (if not a few more) head to the NFL where the odds were better to play in the era of one-platoon football.
9 players came back from the 1942 team, 10 were back from the 1943 team, and a combined 22 players were back from the two non-Leahy coached war teams. Added to this were 20 new recruits. The cream of the crop from those new recruits were:
George Strohmeyer- One of the big transfers, he played freshman ball at Texas A&M in 1942 and then spent the rest of WWII in the Navy at the Iowa Pre-Flight playing Service Football. He'd spend 1946-47 at Notre Dame and was an All-American center both years.
Emil Sitko- Our friendly ND fan from above was now a 23 year-old "freshman" who would go on to start for three years at halfback and fullback as a senior in 1949. He had a decent role on the '46 team.
Jim Martin- "Jungle Jim" joined the Marines straight out of high school and was a 22 year-old freshman when he showed up to South Bend. He was clearly one of Leahy's crown jewels from recruiting and definitely on the Mount Rushmore of Notre Dame bad asses with Rocky Bleier.
Leon Hart- An honest to goodness true freshman of 18 years old! Played sparingly in '46 (very impressive considering his age) but caught the game-winning touchdown against USC.
George Connor- His priest uncle was the president of the alumni association at Holy Cross and pulled at Connor to attend the college in Worcester, Massachusetts. He did in 1942 and made the all-Eastern team and was a part of the upset of No. 1 Boston College--one of the most shocking wins in football history. Mysteriously ordered to transfer to Notre Dame by his senior commander of the Holy Cross V-12 program, but Connor refused and stayed in Worcester, making All-American in 1943. When he was called up to fight Connor met Frank Leahy at Pearl Harbor and agreed to transfer to Notre Dame after the war.
Four of these five players (save Strohmeyer) ended up making it to the College Football Hall of Fame--about as elite of a top end of a recruiting class as there's ever been.
It also helps that this class never lost a college game over their 4-year careers, going 36-0-2 through 1949.
~~~
The funny postscript to the crazy 1946 season was that Notre Dame ended up playing one of its softest schedules of the era. When Leahy left college football he'd just finished one of the most difficult schedules in college football history with wins over the No. 2, 3, 4, 9, 11, and 13 ranked teams in the final AP Poll. That's why the ending loss to the military league No. 6 Great Lakes didn't prevent a National Title.
7 out of 10 games were against teams who finished in the AP Top 13! It's truly one of the most incredible stats in sports.
However in 1946, Pitt, Purdue, Iowa, Navy, Northwestern, and Tulane combined to go 18-34-3 and were comically unable to deal with the Fighting Irish. They were out-scored 219-12 in their games against Notre Dame.
Illinois would go on to fulfill their pre-season hype and win the Big Ten title, taking them to their first bowl game against UCLA (the first Rose Bowl between Big Ten & Pac-10 teams, whoa Nelly!) where they'd crush the unbeaten Bruins 45-14.
Illinois would lose 26-6 to Notre Dame in the Irish opener.
It's difficult for the modern fan to understand and appreciate just how big the November 6th matchup between Notre Dame and Army at Yankee Stadium was for the entire nation. It was the most hyped game up to that point in history. Army was the two-time defending champs and on a 25-game win streak. The Cadets wouldn't lose a game for three years stretching back to 1944 and the Irish were about to go unbeaten for the next 4 years. All total, this game was between two programs that would win 7 out of the 8 National Championships from 1943-1949 and featured a future 12 Hall of Fame players/coaches and 3 Heisman winners.
And remember, Army obliterated the young depleted Irish squads in 1944-45 by a combined 107-0 and this was the rematch against a healthy and reloaded Notre Dame team. For his part, Leahy was 2-0-1 against Army prior to leaving for the War and hadn't surrendered a point to the Cadets yet.
Unfortunately, this "Game of the Century" turned out to be a dud. Although most accounts (and stats) say Notre Dame controlled the game neither team put points on the board. The game ended in an unsatisfactory tie.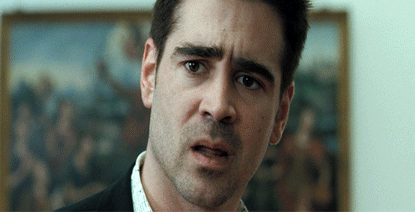 Army kept their No. 1 ranking but with President Truman in attendance would struggle mightily--and needed a goal line stand--to escape a 1-8 Navy team to end the regular season. With Leahy sick at home and unable to attend, the Irish piled up 623 yards of offense against a good-but-not-great USC team and finished the season with an easy 26-6 win over the Trojans.
The final poll flipped Notre Dame over Army for the National Championship.
This really was the beginning of a golden era for Notre Dame football--and college football in general. The game (along with the NFL) was about to grow immensely in popularity with the increase in television exposure and with that fans grew up with Irish teams who never lost. The 1946 team would eventually have all 12 starters named to various All-American lists and contained several other star players who we don't have time to mention--like quarterback Johnny Lujack who won the Heisman after the season.
Even in the golden age, cracks were forming in this first 'modern' season. Television rights would be a constant struggle for universities to deal with, the "Sanity Code" was a couple years away, and there'd still be scholarship/amateur/morality issues that would continue dominating the newspapers which we're still dealing with today.
Notre Dame couldn't be immune to all of this. By the late 40's/early 50's the University would eventually be overcome with embarrassment by the football team's success and once again reigned in scholarships.
Additionally, a mere 7 weeks after the distasteful 1946 tie against Army both programs decided the Cadets' visit to South Bend the next year would be the last in the series. Things were just too out of control.
Thus ended the first post-War season with the top two teams writing letters to each other like...