Only 2 more weeks of games to pick and this is the last big push as next weekend will be a light slate. Congrats to aNDrew38, dannan14, I Have No Idea What I'm Doing, and Gerry for leading the way last week with 16 wins.
Will anyone catch dudeacow, though? He and/or she retains a 2-game overall lead in the standings.
Big E: 12-9 (128-113, 37th overall)
Now for this week's picks...
No. 15 Navy (-1) at Houston
Pick: Navy
Greg Ward couldn't start last week against UConn, the Cougars lost, and they tumbled out of the playoff rankings. Ward is still iffy and probably banged up pretty good. Middies pack their bags for wherever they play the AAC Championship Game no I'm not looking it up.
No. 8 Ohio State (PK) at No. 10 Michigan
Pick: Ohio State
Are we allowed a sensible chuckle that former Irish assistants Ed Warriner and Tony Alford who both had to deal with offensive futility and their running back acting out after last week? Kind of crazy that this game is a pick 'em but it makes sense given what we saw last week out of the Buckeyes. Will Meyer go from his first regular season B1G loss to two in a row?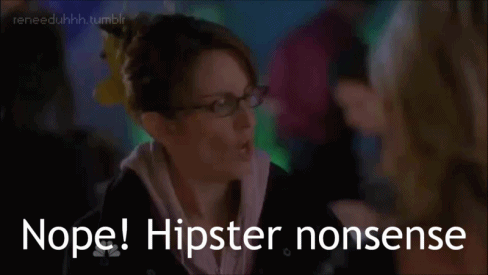 No. 4 Iowa (-1.5) at Nebraska
Pick: Nebraska
It is time for the Hawkeyes to be put down. It's been a glorious run for Iowa and there's no shame in it ending this way. I'm expecting Tommy Armstrong to do some crazy things with his legs and a couple ridiculous deep passes that turn the game in Nebraska's favor. I'll be eating Thanksgiving leftovers, enjoying things.
Penn State (OFF) at No. 5 Michigan State
Pick: Michigan State
When you're enjoying a great 2015 run only to endure an off-season of talk that Mark Dantonio is better than Brian Kelly. Like winter, it's coming. Watching Jim Franklin drop to 14-11 and 6-10 in league play through his first two years will be entertaining to follow, though.
No. 22 UCLA (+3.5) at USC
Pick: UCLA
Something must have happened for USC to come into this game favored. I'm not sure what it is, though. Vegas must like the Trojans bounce back ability after being left for dead by Oregon? I bet UCLA comes out a little too emotional but a nice soothing talk from Jim Mora Jr will calm things down and lead to a win.
No. 2 Alabama (-14) at Auburn
Pick: Alabama
Although it feels like Auburn is 3-8 factually they are 6-5 heading into the Iron Bowl. That 6th loss is coming and it's coming real quick. It's going to be an interesting off-season on The Plains.
No. 7 Baylor (-1.5) at No. 19 TCU
Pick: Baylor
This was supposed to be THE game this year for college football. There probably won't be another game as disappointing based on its hype prior to the season. Everyone is hurt and is this game matters it'll be Baylor backing their way into the Big 12 title. Thanks for everything, guys!
No. 13 Florida State (-2) at No. 12 Florida
Pick: Florida State
Laugh or cry at Everett Golson's situation? I guess this wasn't supposed to be how it all ends in his last regular season, huh? Then again, who's to say he won't be inserted at punt returner and win the game in the Swamp? Run, Everett, run!
No. 3 Oklahoma (-6.5) at No. 11 Oklahoma State
Pick: Oklahoma State
Don't blow it Big Game Bob!