Louisville (+3.5) at Notre Dame
Notre Dame Stadium in South Bend, Indiana
Kickoff: 3:30 PM ET
Television: NBC
Series: First Game on Saturday!
Here is the One Foot Down preview for this weekend's game against the Louisville Cardinals.
5 Factoids
As Notre Dame's defense has been falling apart at the seams the Louisville Cardinals have maintained a very stout defense in the second stint of Bobby Petrino's coaching campaign. The traditional defensive stats are all very favorable for Louisville: 5th in total yardage, 8th in yards per play, 10th in scoring, 2nd in total rushing per game, 2nd in rushing average, 28th in passing yardage per game, and 16th in yards per attempt. As you can see below they are also well regarded by the advanced stats.
One of the reasons why Louisville's defense has been so good this year is their ability to take the ball away from opponents. Coming into Saturday they lead the nation with 22 interceptions forced and are tied for 10th nationally in total turnovers gained. As you would expect with these figures the Cardinals have a nice +7 turnover differential.
Notre Dame and Louisville are well known enemies on the basketball court but this will be the first ever meeting in football. This will also be the only meeting between the Irish and Cardinals for a while. Louisville visits South Bend this weekend but the next matchup is not until 2019 when Notre Dame travels to the state of Kentucky. The Cardinals will then come back to South Bend in 2020 and the Irish back to Louisville in 2023.
Louisville head coach Bobby Petrino is now in his second stint with the Cardinals and while he's not quite the...ahem...fit at Notre Dame he is nevertheless mentioned as among the top college football leaders in the business by many Irish fans. Petrino has a .732 overall win percentage and his .800 win percentage at Louisville is tied for 5th nationally among current head coaches at their current schools. Only Urban Meyer, Mark Helfrich, Jimbo Fisher, and Nick Saban have better winning percentages at their current program.
Brian Kelly is currently undefeated at 4-0 during Senior Day while the head coach at Notre Dame. The Irish upset Utah in 2010 to begin a 4-game win streak to close that year, sneaked by Boston College in 2011, toyed with Wake Forest in 2012, and won a gritty game against BYU last year. Notre Dame had lost the previous two Senior Day games prior to Kelly's arrival and were 9-4 overall in the final home game of the season from 1997 to 2009.
4 Players to Watch
How good is DeVante Parker? He's played in only the last 3 games coming back from a broken foot and is currently leading the Cardinals with 490 receiving yards. Among the most gifted receivers in the country at 6-3, 211 pounds Parker is rated as one of the top receivers on the NFL Draft boards and may be the best wideout the Irish have faced all season.
The former Composite 5-star and top running back recruit in the country is now a 5th-year senior having gone through a series of travels throughout his career. Dyer ran for 1,093 yards and was named the BCS National Championship Game Offensive MVP in 2010 with Auburn. Following the 2011 season he left Auburn and transferred to Arkansas State. Dyer never played at Arkansas State and instead took classes at Arkansas Baptist before landing at Louisville in 2013. It has taken a while to kick-start his career again and after an injury riddled 2013 he exploded for 307 yards against NC State and Florida State in late October.
The senior from Atlanta has moved from defensive end to outside linebacker in first-year DC Todd Grantham's 3-4 defense but has remained one of the most disruptive players in the country. Maudlin has been dealing with a hamstring injury for a while now and it finally caused him to miss the Boston College game. With the bye week to heal he is expected to play this weekend against the Irish. Over his last 22 games Maudlin has 79 tackles, 24 tackles for loss, 16 sacks, and 10 quarterback hurries.
Louisville is leading the country in interceptions thanks largely to the efforts of redshirt sophomore Gerod Holliman who has nabbed an absurd 13 picks already this season. That mark has already tied the ACC record and is just 2 away from breaking the NCAA record set by Washington's Al Worley in 1968.
3 Concerns
Louisville isn't a great running team--they've only topped 200 yards against a Power 5 team once this season and that was against Wake Forest--but Petrino is a tremendous play-caller, Dyer is very talented, and of course Notre Dame's injuries on defense are not helping matters. Dealing with Parker in the passing game will certainly be challenging but that fear is a little subdued with Louisville starting a true freshman quarterback. Even so, Reggie Bonnafon is very athletic and will add another dimension to the Cardinal's rushing attack. If Notre Dame can't keep Louisville in check on the ground there's little chance of winning this game.
Louisville has been stingy against the run although they've given up 467 yards over their last 3 games. In this week's press conference, it sounded like Brian Kelly was leaning towards trying to protect the Irish defense and committing to more of a ball control offense this weekend. The offense has done a good job at staying balanced so far this year and it'll be interesting to see if they really lean on the run game, which personnel are used particularly at tight end, and just how successful that type of a game plan will be on Saturday.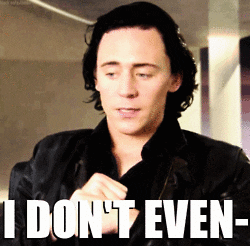 2 Sides of the Line
Louisville's offensive line is mostly senior laden and experienced. At left tackle senior Jamon Brown (6-6, 326) will be making his 38th start and has been the anchor on the left side after moving from the right side following 2012. At left guard senior John Miller (6-2, 312) adds a plethora of experience and is making his 45th career start this weekend.
At center former walk-on and redshirt sophomore Tobijah Hughley (6-3, 295) has started all but one game this season. Last year's starting center in 5th-year senior Jake Smith (6-4, 304) has moved to right guard and filled in at center when Hughley didn't start against Florida International. Redshirt freshman Skylar Lacy (6-6, 306) got the start at right guard against FIU. Right tackle was manned by redshirt junior Ryan Mack (6-5, 305) who made 12 starts last year and the first 7 starts this year but he's been benched in favor of redshirt junior Aaron Epps (6-7, 287) over the last 3 contests.
In Louisville's new 3-4 defense 5th-year senior B.J. Dubose (6-5, 263) has made every start at defensive end in 2014. He is in his first season as a full-time starter and has 36 tackles, 7.5 tackles for loss, and 4 sacks. Junior Sheldon Rankins (6-2, 305) made a few starts prior to 2014 and has made every start this year as a jumbo end or tackle. He's got 39 tackles, 11 tackles for loss, and 7 sacks. In addition to senior Lorenzo Maudlin (6-4, 252) the Cardinals also use senior Deiontrez Mount (6-5, 243) as a pass rushing linebacker. He has 25 tackles, 8 tackles for loss, and 4 sacks.
At nose tackle, Louisville has been relying on redshirt sophomore DeAngelo Brown (6-1, 306) and he's made 5 starts with 10 tackles, 1 tackle for loss, and half a sack. Making the other half of the starts is JUCO transfer and junior Pio Vatuvei (6-2, 275) with 13 tackles, 4 tackles for loss, and 1 sack. He's been out of the last two games with an elbow injury but is probable this weekend.
1 Prediction
I have no idea how this game opened with Notre Dame nearly a double digit favorite. Although the line tumbled within hours to Louisville (+3.5) that still feels like easy money to me.
However, when I see a line like that in the weekly Big E Picks you know my first reaction is, "Vegas knows something!"
But what do they know? What can they point to this weekend? This isn't easy but let's see if I can figure it out.
The forecast for this weekend is 39 degrees, 10 to 15 mph winds, and 60% chance of freezing rain. Out of the 22 players projected to start this weekend for Louisville, 11 are from Florida, 4 from Georgia, 4 from Kentucky, and 1 each from Arkansas, California, and Alabama. That's a lot of Southern boys about to feel the effects of Lake Michigan all up in their business. The Cardinals last game was in 50 degree nighttime elements in Chestnut Hill but 10 degrees colder with the sun down in the second quarter and freezing rain is an entirely different animal.
I've already talked about Senior Day so there could be some extra motivation involved there. The Irish also haven't lost 3 in a row since the beginning of Brian Kelly's tenure, so there's that. Additionally, I'm certain Vegas doesn't feel great about a true freshman going up against Everett Golson.
Football Outsiders' Advanced Stats for Week 13
| | | |
| --- | --- | --- |
| STAT | IRISH | VILLE |
| S&P | 23 | 15 |
| S&P Offense | 16 | 24 |
| S&P Defense | 43 | 12 |
| FEI | 26 | 19 |
| FEI Offense | 31 | 51 |
| FEI Defense | 21 | 3 |
| GE | 27 | 29 |
| F/+ | 24 | 16 |
There's some hope for Notre Dame and this is a winnable game. It's pretty interesting that most of the advanced stats have this game fairly even--although don't ask me how the FEI defense is where it's at because that makes zero sense. It's going to take a very strong effort and a clean game from the offense but there's a way for the Irish to win.
Unfortunately, there are just too many ways for Louisville to win.
First and foremost their defense matches up well with Notre Dame's offense and their ability to take the ball away is a major upper hand. The Irish are going to have to out-score anyone from here on out with the injuries on defense and I'm just not sure Golson & Company can drop 35+ points against this Cardinal defense.
What's more, Louisville is coming off a bye week and will be ready for whatever the Irish throw at them. I'm sure Bobby Petrino's record coming off a bye is outstanding.
Perhaps Bonnafon struggles mightily but I doubt Petrino puts too much on his shoulders in the passing game. They'll use the recipe that's brought Notre Dame to its knees: Increase the tempo, split 55 to 60 carries between Dyer, Radcliiff, and Bonnafon, while taking some shots down field to Parker with the majority of the other passes into the flats.
The Irish really need this game but I don't think it's happening.
Notre Dame 28
Louisville 39