Notre Dame's future conference friend had quite the interesting 2013 regular season. The ACC featured the likely national coach of the year, the favorite to win the Heisman, as well as the likely national champion.
~~~
Atlantic Division
CLEMSON TIGERS
Predicted: 11-1 (8-0)
Actual: 10-2 (7-1)
In many ways this was a major disappointment of a season for Clemson, although there are worse things in the world than putting together your third straight 10+ win season. Still, the Tigers were a favorite to win the ACC and were beat soundly in their two biggest games of the season (FSU & South Carolina) while also sputtering to varying degrees in wins over NC State, Boston College, Maryland, and Georgia Tech. Even their season opening win over Georgia has been devalued as the Dawgs finished the regular season at 8-4.
As of this writing, Clemson is projected to face Alabama in the Orange Bowl. Good luck playing a pissed off Saban team!
FLORIDA STATE SEMINOLES
Predicted: 10-2 (7-1)
Actual: 12-0 (8-0)
In the pre-season I mentioned that if Jameis Winston turned out to be the real deal that FSU wasn't going to lose 2 games this season. That certainly wasn't an outlandish prediction by any means and it came true for the Seminoles. Well, unless they lose their league title game and bowl game but that's highly unlikely.
Florida State's schedule hasn't been very challenging at all (just one ranked team played) but they've clearly looked like a national title contender in all of their games racking up an absurd +512 point differential through 12 games. For reference, Notre Dame was +212 through an unbeaten regular season last year.
The cloud of uncertainty still looms around the Winston investigation but the 'Noles are favored by 29 points in the ACC title game and may be a month away from winning their third national championship.
WAKE FOREST DEMON DEACONS
Predicted: 7-5 (4-4)
Actual: 4-8 (2-6)
Wake was supposed to be one of my darkhorse "better than you think" teams this year with a lot of returning starters coming back. Instead, they lost the second most games under Jim Grobe and said head coach recently handed in his resignation after leading the program for 13 years.
Things looked somewhat promising in late October when the 4-3 Demon Deacons were 4 minutes away from upsetting then undefeated Miami in Coral Gables. Instead, they choked that game away and finished the season with 5 straight losses bringing an end to the Grobe-era in Winston-Salem.
MARYLAND TERRAPINS
Predicted: 6-6 (4-4)
Actual: 7-5 (3-5)
Things were looking great for the Terps as they jumped out to a 4-0 record only to be dismantled 63-0 by Florida State and then hit by some major injuries. All things considered they deserve some credit for cobbling together a some conference wins---two of them on the road---and getting to bowl eligibility with a chance at a 8-win season. Heck, they beat my win projection so good for them.
Maryland is currently projected to play Middle Tennessee State or East Carolina in the Military Bowl.
NORTH CAROLINA STATE WOLFPACK
Predicted: 5-7 (3-5)
Actual: 3-9 (0-8)
Yeah, not a good year for first-year head coach Dave Doeren. Zero wins in conference, zero wins against a major conference opponent, and a near-loss to FCS Richmond. Losing 8 straight to end the season never feels good either.
The good news is that besides the FSU game the Wolf Pack were competitive in every game this season---even gave Clemson a tough time for a while---and they only finished 2013 with a -88 point differential. I'm sure they'll pop up on Phil Steele's Most Improved list next summer.
BOSTON COLLEGE EAGLES
Predicted: 4-8 (1-7)
Actual: 7-5 (4-4)
Steve Addazio DGT in Chestnut Hill!?!?? Yes, that has been confirmed. The Eagles did go winless in their two games against ranked opponents but they did give Clemson and Florida State good games. In fact, BC played FSU closer than any other team on the Seminoles schedule and the Eagles were the only team to score more than 20 points on the Seminoles.
Everything isn't rainbows and sunshine though. They still got manhandled by Kiffin-led USC early in the season, lost by 24 to a mediocre North Carolina team, and finished the season with a disappointing loss to Syracuse. That's off-set by running back Andre Williams leading the country with 2,102 rushing yards and a possible invite to the Heisman ceremony.
The Eagles are projected to face Cincinnati in the Belk Bowl or Ole Miss in the Music City Bowl.
SYRACUSE ORANGE
Predicted: 2-10 (0-8)
Actual: 6-6 (4-4)
This was a great job by first-year head coach Scott Shafer. I really thought the Orange would struggle big time once Doug Marrone bolted to the NFL and quarterback Ryan Nassib graduated.
None of their wins are particularly impressive---even for Syracuse standards---but they won a couple games as small underdogs and got to bowl eligibility. They are currently projected to take the Big Ten's 7th spot in the Heart of Dallas Bowl against Rice.
~~~
Coastal Division
MIAMI HURRICANES
Predicted: 10-2 (7-1)
Actual: 9-3 (5-3)
Things started off nicely for Miami, remember? They raced out to 7 straight wins but the last two in that span were razor thin. Cracks began to show which led to 3 straight losses and any national title hopes, ACC title hopes, or BCS bowl games hopes when out the door.
At any rate, 9 wins are the most for Miami since 2009 and with a bowl victory they'd have their most wins since 2003. The 9-3 record also matches Al Golden's best record at Temple where he worked some miracles.
The Canes are projected to play Louisville in the Russell Athletic Bowl.
VIRGINIA TECH HOKIES
Predicted: 9-3 (6-2)
Actual: 8-4 (5-3)
If Miami didn't win the Coastal it was obviously going to be Va Tech, right? Nope. The Hokies defense held up their end of the bargain but the offense didn't improve after a poor 2012. Losing to Alabama was predictable and acceptable but Beamer & Co. also lost games to Duke, Boston College, and Maryland.
This is now 10 losses in 2 years for Virginia Tech their most in back-to-back seasons since 1991-92 and they still have the bowl game left to play. They are projected to play UCLA in the Sun Bowl.
NORTH CAROLINA TAR HEELS
Predicted: 8-4 (5-3)
Actual: 6-6 (4-4)
UNC didn't have a good start to the season losing 5 of their first 6 games. They lost quarterback Bryn Renner in their 8th game but were able to finish strong gaining 4 straight ACC wins to get bowl eligible.
I'm interested to see the trajectory of Larry Fedora at this school. Did you know the Tar Heels haven't won more than 8 games since 1997? They are projected to play Houston in the Belk Bowl or Rice in the Heart of Dallas Bowl.
GEORGIA TECH YELLOW JACKETS
Predicted: 7-5 (5-3)
Actual: 7-5 (5-3)
Hey, I got one record right. Has Paul Johnson flat lined in Atlanta? This is his 4th straight season with at least 5 losses. But you know what's crazy? The Yellow Jackets haven't finished worse than a tie for second in their division in any of the last 3 seasons.
Not choking away a big lead against Georgia last weekend could have changed the perception of this season quite a bit. The Yellow Jackets are projected to play Ole Miss in the Music City Bowl or Oregon State in the Independence Bowl.
PITTSBURGH PANTHERS
Predicted: 5-7 (3-5)
Actual: 6-6 (3-5)
I got the Panther's record in the ACC correct but they earned an extra win out of conference.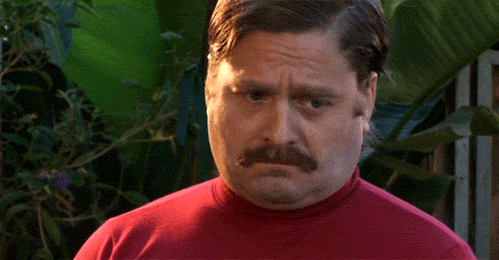 Paul Chryst is sitting with the same record as last year coming out of the regular season. In 2012 they lost to Ole Miss in their bowl game and this year they are projected to face Ball State in the Little Caesars Bowl or Washington State in the Independence Bowl.
VIRGINIA CAVALIERS
Predicted: 4-8 (2-6)
Actual: 2-10 (0-8)
Mike London has been recruiting well but in his fourth year he just put up his worst season in Charlottesville. He has a good roster for UVA standards although he might not be around much longer to coach it.
The Cavaliers went winless in the ACC this year and have lost 10 straight in league play going back to 2012. If this job opens up it might be a very attractive destination for some up and comer.
DUKE BLUE DEVILS
Predicted: 5-7 (1-7)
Actual: 10-2 (6-2)
Welp, this was an embarrassing pick. Everyone thought last year's bowl eligible 6-win Duke team was a miracle and then David Cutcliffe goes and wins the ACC Coastal division and a little breakthrough such as winning the most games in school history.
Well done, Duke.